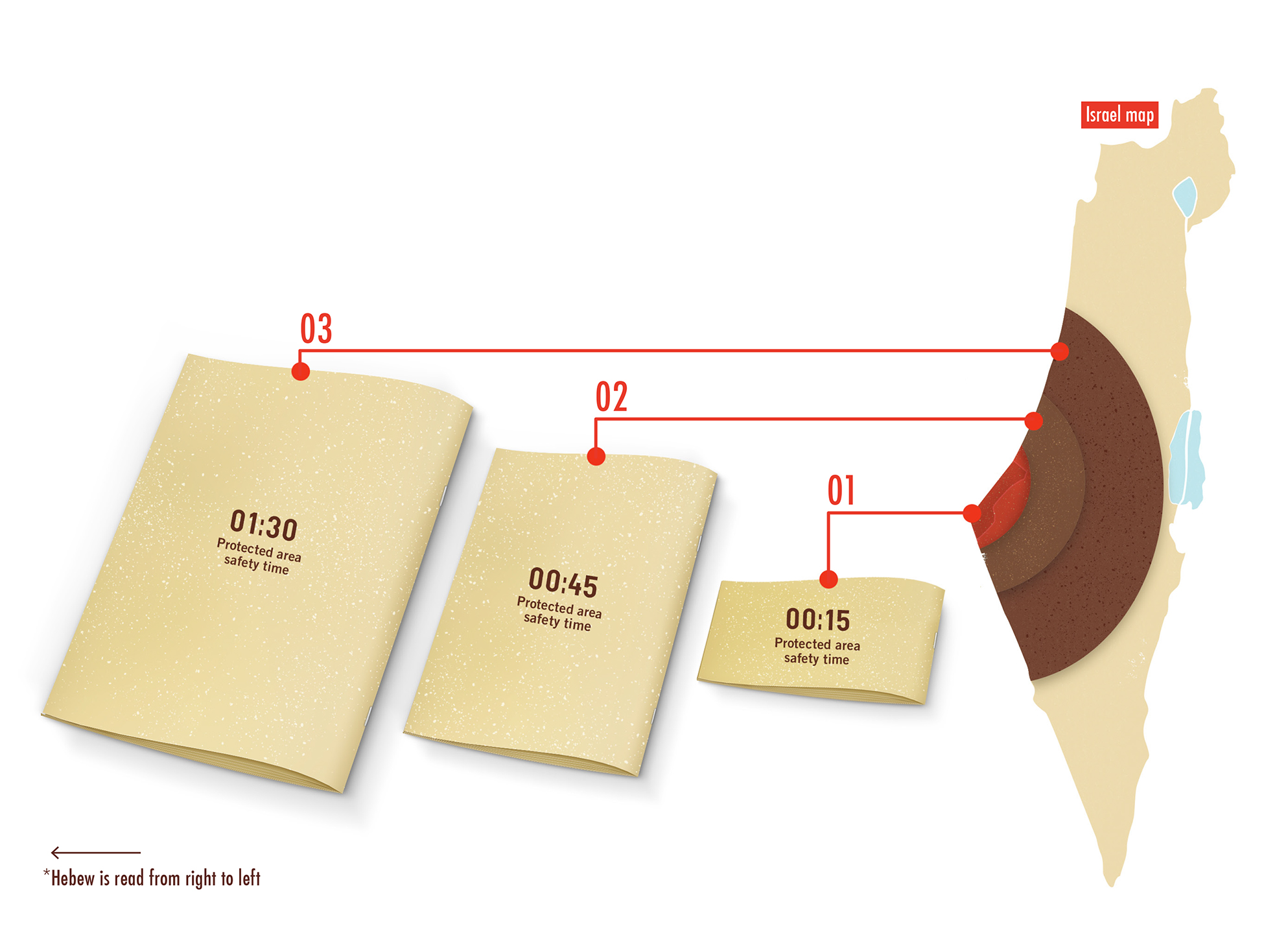 ‬In the area surrounding Gaza‭, ‬Israeli‭ ‬civilians had 00:15‭ ‬seconds to find cover‭. In the southern part of Israel‭, ‬00:30‭ ‬seconds, and in the center & north of it‭, ‬01:30‭ ‬minutes‭.
The Project contain three booklets that are designed according to the amount of time required to find a protected area.
The amount of time was calculated by the Israeli home front command.
Each of the illustrations on the 3 covers represent the attacked areas, and when arranged together they create one large illustration.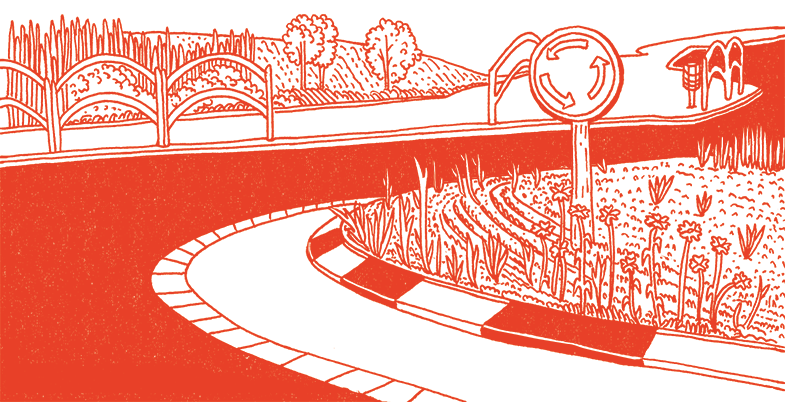 The project was presented at Codesign's "Show&Tell" Designers event in 2015 at Gurgaon, India
And in 2016, It was presented at The Taiwan Designers Week Exhibition, in Taipei, Taiwan.